Uniserve Communications is proud to be a sponsor for the Greater Vancouver Board of Trade's "Greater Vancouver Economic Scorecard 2018" launch on Thursday, May 10 at 7:00 AM.
From the Greater Vancouver Board of Trade:
Scorecard 2018 builds on the seminal work in our inaugural Scorecard 2016. Produced again in partnership with the Conference Board of Canada, the report is a benchmark to evaluate changes in our region since 2016:
Are we on the right track economically and socially?
Have we made progress on any of the easy — or the intractable — challenges facing Greater Vancouver?
Scorecard 2018 will offer a comprehensive analysis of how Greater Vancouver performs among 20 international regions measured on 38 key economic and social indicators. Our Special Lens section will be revealed at the launch, and will zero in on an important aspect of the Greater Vancouver region. The results will help us strengthen our regional economy and compete on a global scale.
For more information visit here. https://www.boardoftrade.com/events/individual-events/1340-6298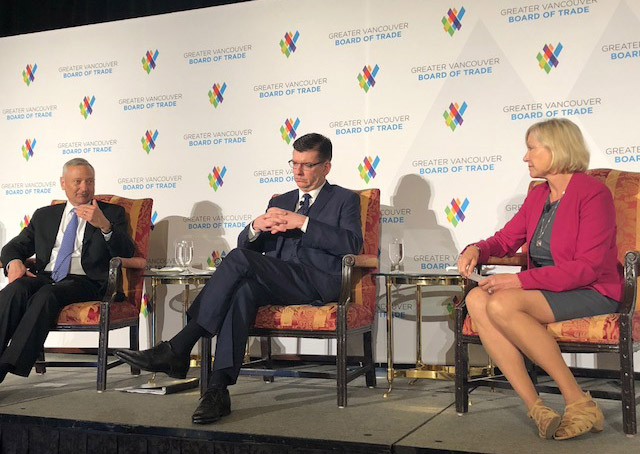 Left to Right: Dr. Daniel Muzyka, Immediate past President and CEO of Conference Board of Canada. Iain Black, President and CEO, Greater Vancouver Board of Trade. Evi Mustel, Co-Founder & Principal, Mustel Group.